In the true tradition of Burns?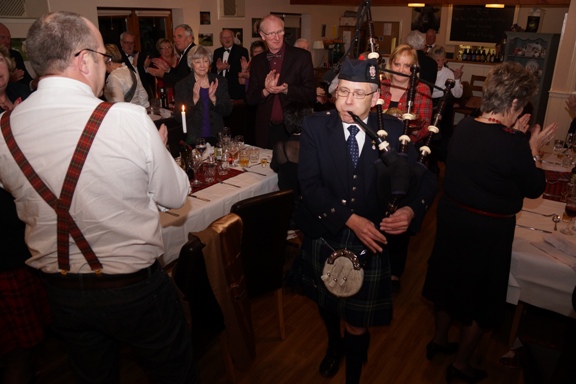 Lions members and their guests enjoyed a traditional Burns Supper at Cedar Barn just outside Pickering on 24th January 2014. Even down to the genuine Scots Bagpiper Mark from the Highlands (okay – he now lives in Selby!) who piped in the haggis.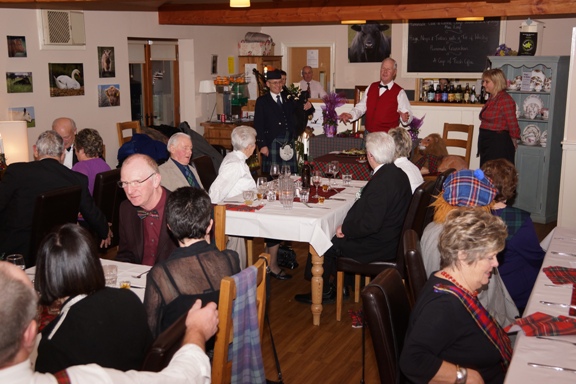 Another genuine Scotsman (at least by birth) Lion Bill Thompson addressed the haggis in the true Burns tradition prior to it being plated up and delivered to the hungry rabble.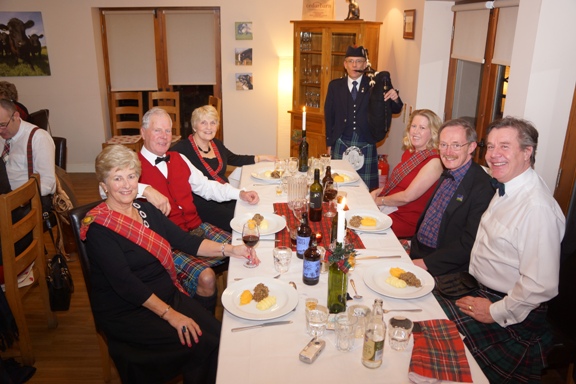 For those with an appetite for haggis, neeps and tatties there were seconds and even thirds if required thanks to Mandy and the staff at Cedar Barn.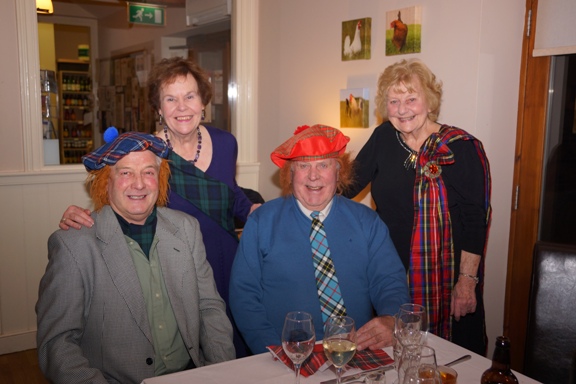 The McHarrison clan and another branch of the Thompson clan were in attendance and Nick McSimpson in his toast to the lassies reeled off his own Scottish heritage. This ranges from representation at all the major Scottish battles to some connection with a bus shelter in Glasgow! Under pressure however Lion Nick – who with help from Lion Deborah had organised the event – admitted his mother's only recollection of a Scottish connection was a liking for Dr Finlay's Casebook and things that might or might not have happened during one particular programme!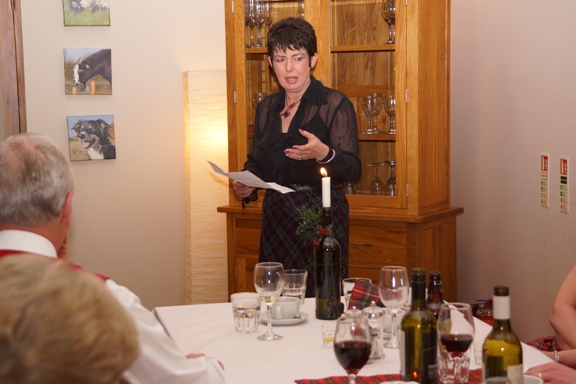 Lion Deborah replied for the lassies giving a heart-felt critique of a Burns poem about the benefits for women of having a man around the house (or not!). Her challenge to all the men wearing kilts to show what they're made of was risen to by Lions Bill and Nick.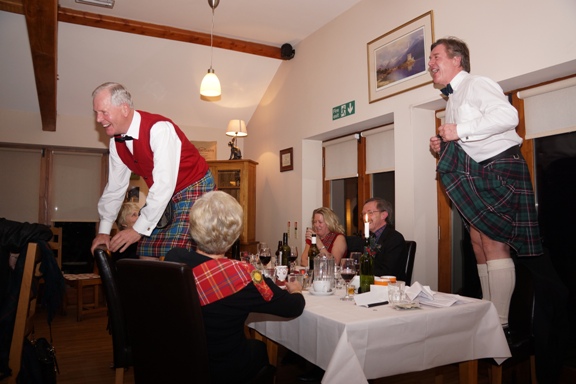 ….but clearly did not impress our Treasurer Lion Mike Wingrove and partner Nicky!!!