Lions' Big Party – 100 Years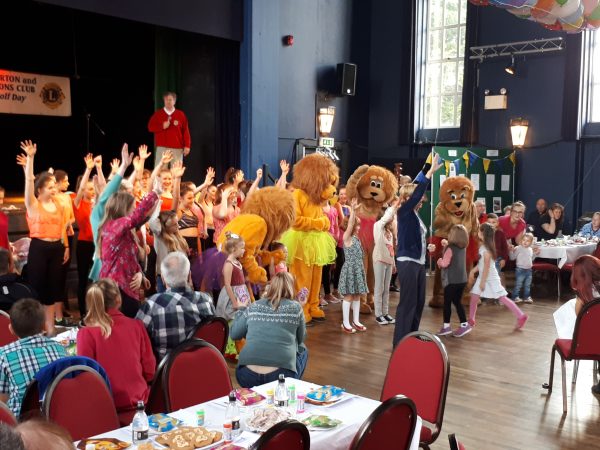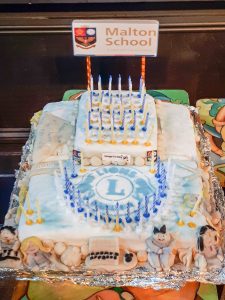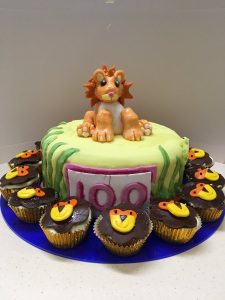 100 years ago in 1917 a Chicago businessman called Melvin Jones looked at the deprivation in his city and decided to enlist the help of the business community to begin to address some of the issues – the Lions were born.
During World War 2, Canadian Lions through their servicemen based with the allies in Britain provided invaluable support to children orphaned in the London Blitz – a gesture noticed by Queen Elizabeth our Queen's Mother. To thank them, the then Queen sent her equerry Colonel Edward Wyndham (later Lord Leconfield) to Canada. He was so impressed that Windsor (Ontario) Lions Club agreed to sponsor the first London club, with Lord Leconfield as its founding Charter President. The first Lions Club in England (London) was formed on 1st March 1950.
In 1963 Driffield Lions Club sponsored the formation of Malton, Norton and District Lions and 54 years later we celebrated Lions Clubs International's 100th birthday with a full day of fun starting with a lunch party for Ryedale Carers, Ryedale Special Families and local young people. In total we had over 170 guests to entertain.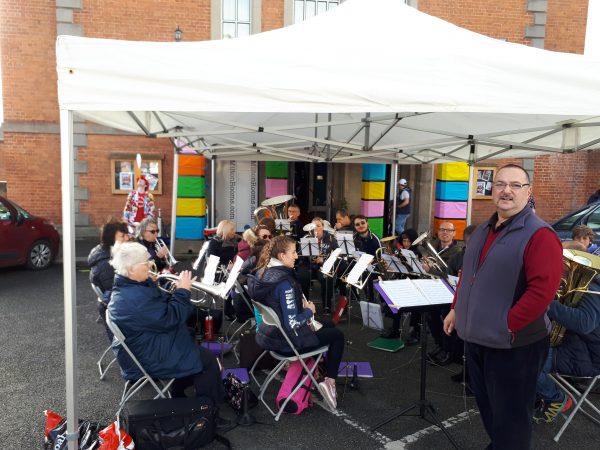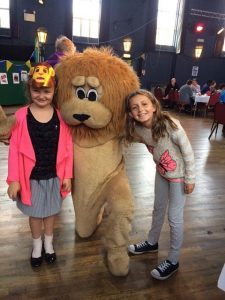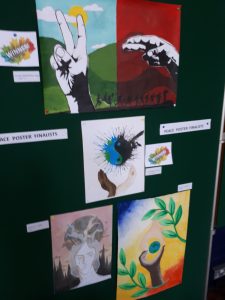 On arrival as well as a pride of four lions waiting to say hello to everyone, the Swinton Training Band serenaded folk and a juggler was on hand to demonstrate his skills. The talented dancers from Kirkham Henry entertained and got everyone on to the dance floor.
There was a seven foot high chocolate fountain with a gallon of Belgian chocolate flowing through it as well as plenty of sandwiches, jelly and ice cream provided by the Lions and their partners. Malton School and Norton College had each baked a celebration birthday cake which were judged by Sue Martin the mother of celebrity chef James Martin. The schools had also produced posters for the Lions Peace Poster competition which were scrutinised by acclaimed Thixendale based wildlife artist Robert Fuller.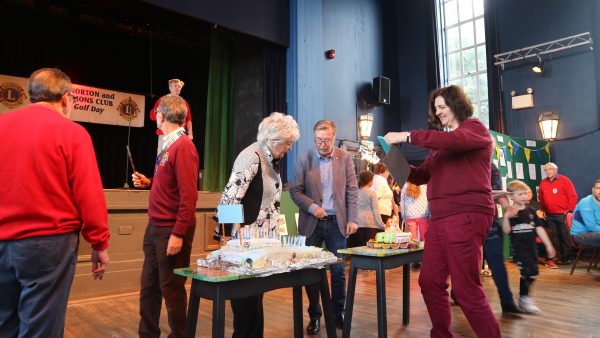 By a whisker Malton School's cake was judged best by Sue but both schools won prizes including signed copies of James Martin's latest book. 12 year old Eliza Zephyrantke Leach was on hand to receive her prize of a book token for winning the younger age group in the Peace Poster Competition and Robert Fuller generously donated a signed limited edition print to be raffled at the evening's Centennial Celebration Party.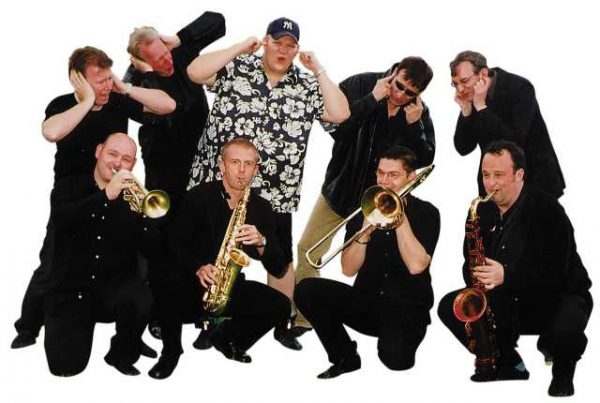 In the evening The Milton Room which played host to both events was transformed for an amazing party attended by almost 170 Lions and their friends with a wonderful Indian Buffet prepared by "India The Restaurant" from Yorkersgate in Malton, all sorts of fruit, marshmallow and doughnuts to be skewered and drenched in the chocolate fountain followed by the raffle and dancing to the small hours to the music of "HUGE".
Congratulations to Lion Nick Simpson and his team for the tremendous amount of work that went into arranging both events and getting the logistics spot on throughout. It seems everyone had a fantastic time.
We did Melvin Jones proud!