Santa's Warm Glow Spreads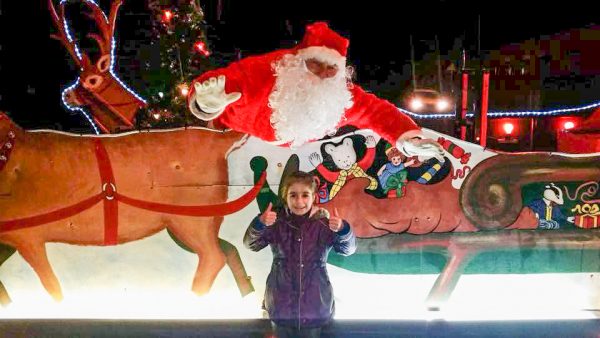 Santa really is all things to all people – it doesn't matter how old or young you are, a visit from Santa creates a warm glow for most of us.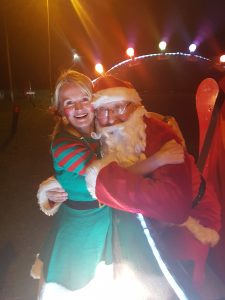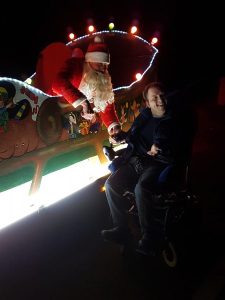 This year despite poor weather and the biting cold, Santa's Sleigh has raised an incredible £15,842.84p for Lions Charities. That money will help us over the coming months provide support for those less fortunate than ourselves and allow us to generally help make our local communities better places for everyone.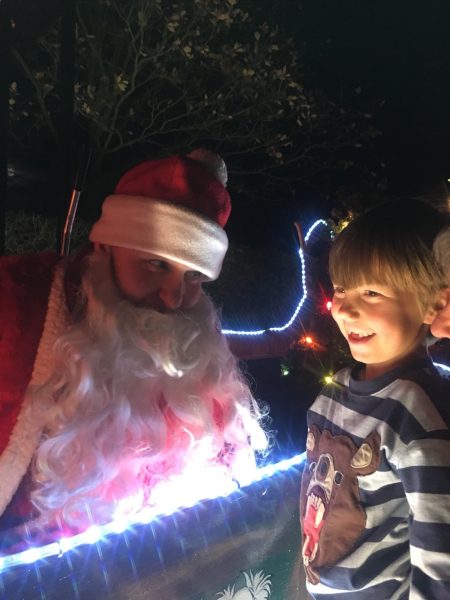 Magic!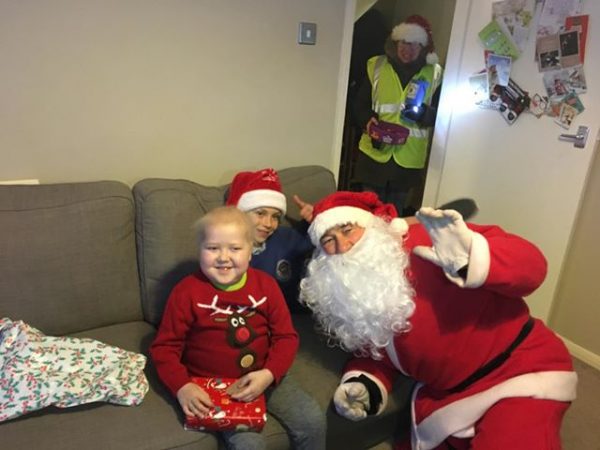 And if you've not been very well Santa can bring a much needed smile to someone who hasn't had much reason to smile for a while.
Happy Christmas Freddie!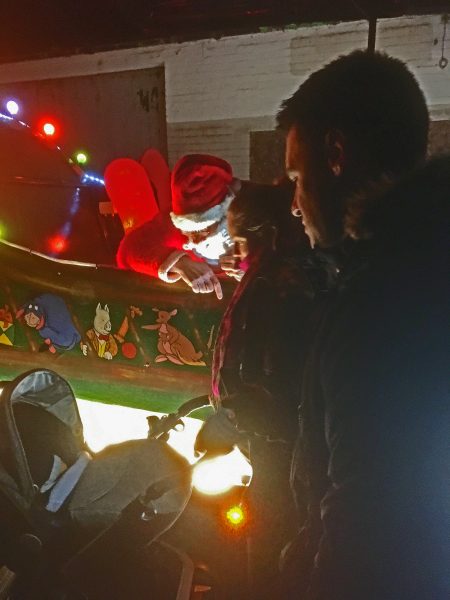 We think Santa's youngest fan was Lion Russ Grimshaw's new grandson who met him in Amotherby when he was less than a week old! But if you know better, please let us know!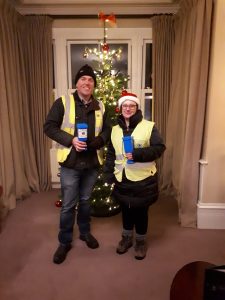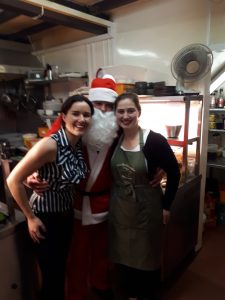 One of the lovely things about taking Santa around Malton, Norton and the surrounding villages is the huge variety of places he visits, from local inns to care homes. And as Lions we would be lost without all the friends of the Lions who volunteer night after night to help us collect. We couldn't do it without you – thank you.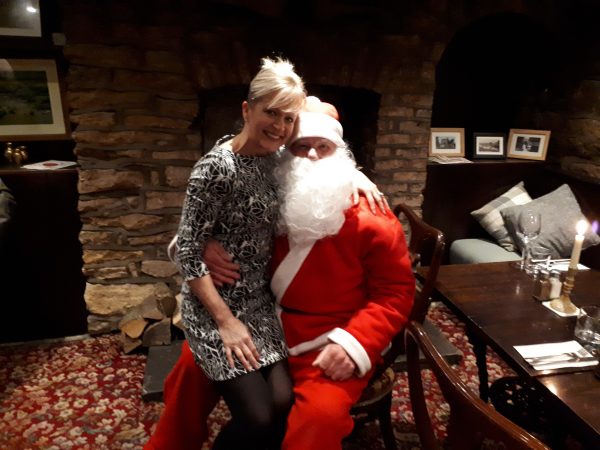 Happy Christmas!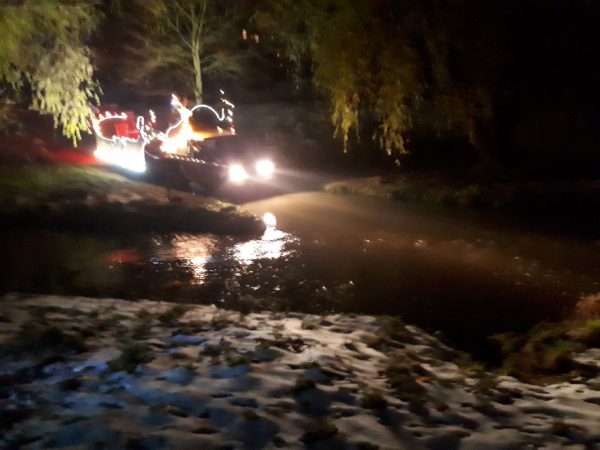 Perhaps the best place to photograph Santa's Sleigh is as it crosses Settrington Beck. This year there was a covering of snow on the bank-side which added to the feeling that Christmas was arriving.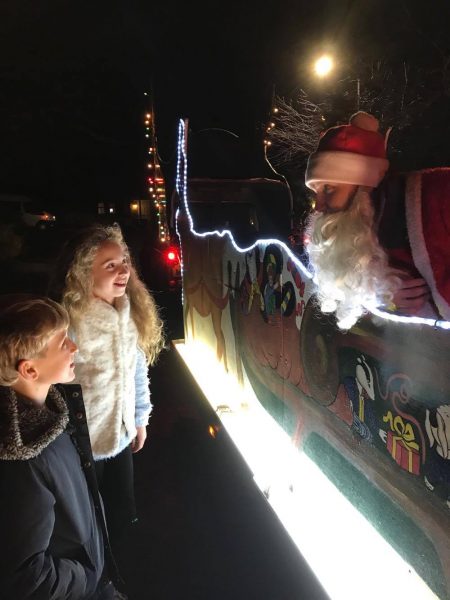 There's a magic in the air when Santa's around!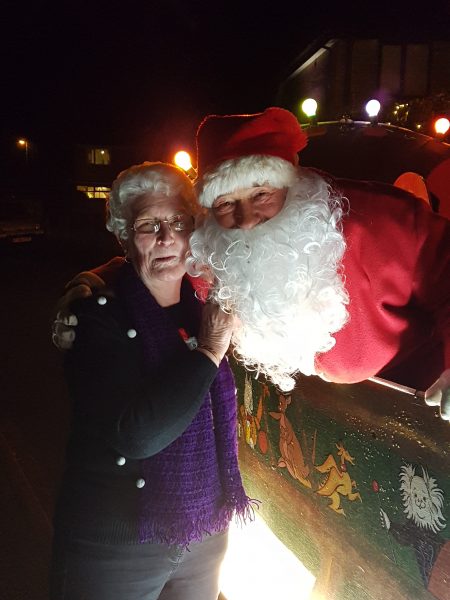 ….and it doesn't matter if you're 8 or 80 years old,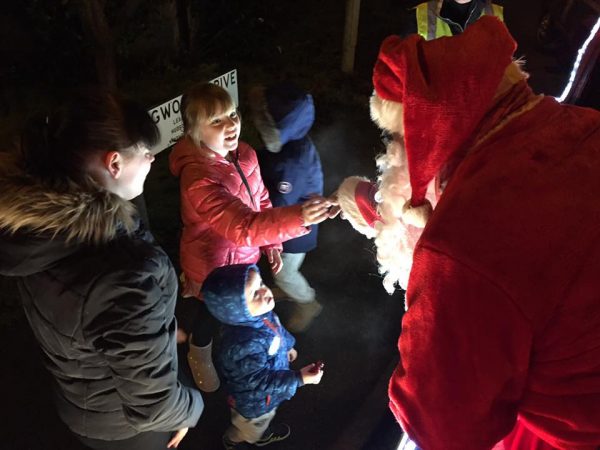 the magic still works!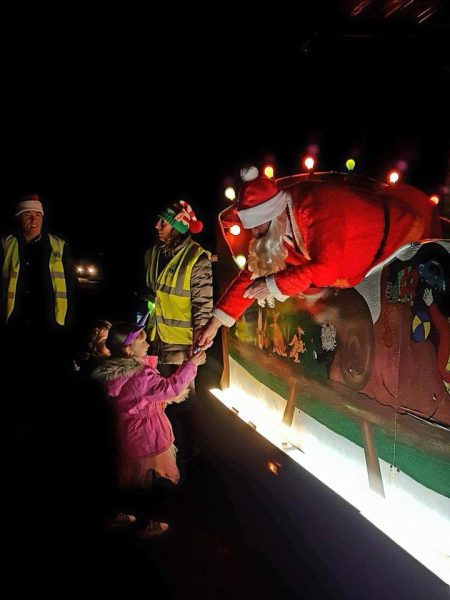 Thank you!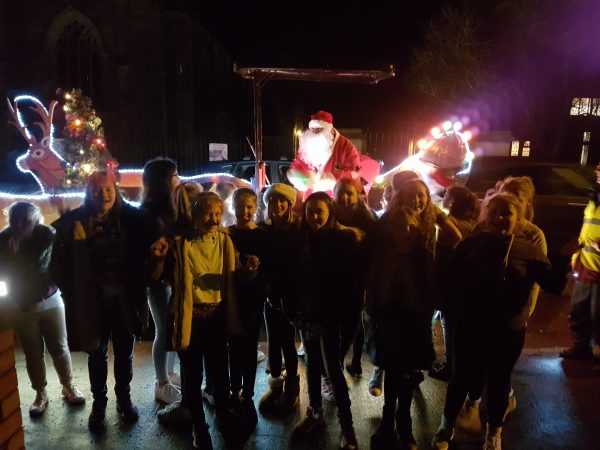 So a very big thank you from all the Lions to everyone who was so kind and generous as Santa came to visit.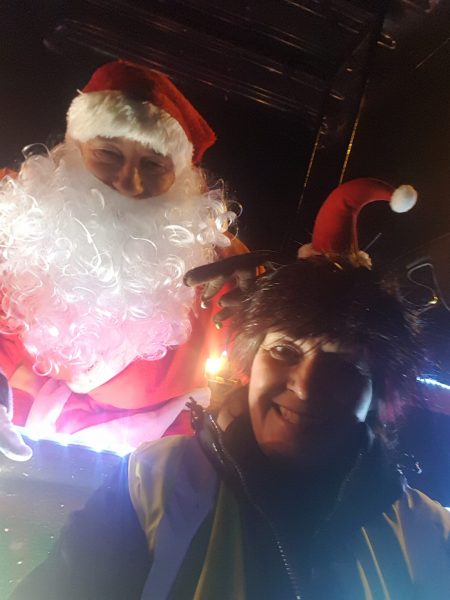 Every night we have up to 12 collectors (sometimes more), someone to drive the sleigh, a steward to help the sleigh driver stay safe, a collector steward to ensure we knock on as many doors as possible and a minibus driver when we visit the villages – not to mention Santa himself! It takes a lot of arranging but for the Lions and their friends, we wouldn't have it any other way!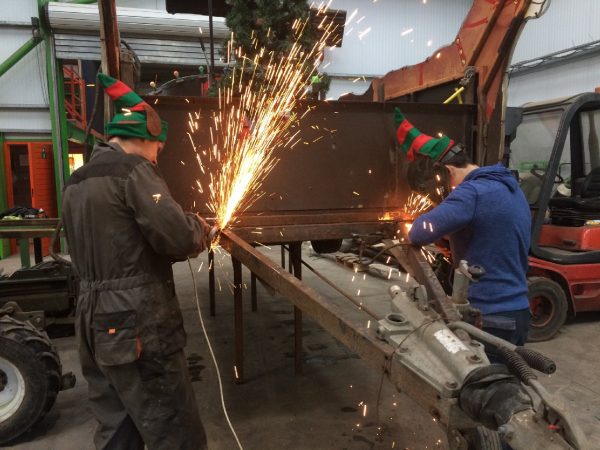 ..and thanks to Santa's Ryetec Elves who help out when we break things!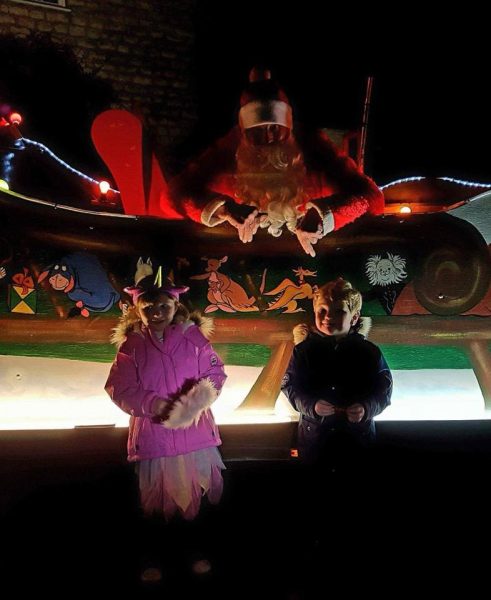 See You Again Next Year!