Our annual Summer Lunch raises several thousand pounds for the Yorkshire Air Ambulance, which is usually achieved through ticket and drink sales. This year's event is planned for Sunday 19th July 2020. However, current social distancing regulations mean that we are unlikely to be able to hold the event in its traditional, sit down format. Rather than the Air Ambulance miss out on this vital funding we are holding a "Virtual Lunch".
The Yorkshire Air Ambulance relies on charitable donations to keep offering its life-saving service. Event cancellations have led to a massive drop in income. We hope you will join us in supporting their valuable work.
We invite you to make a donation using our online platform, or by cheque, and on Sunday 19th at 1pm for you to sit down to a summer lunch in your own home. You might also like to invite small groups of friends to meet virtually and raise a toast at this time, using applications such as Zoom.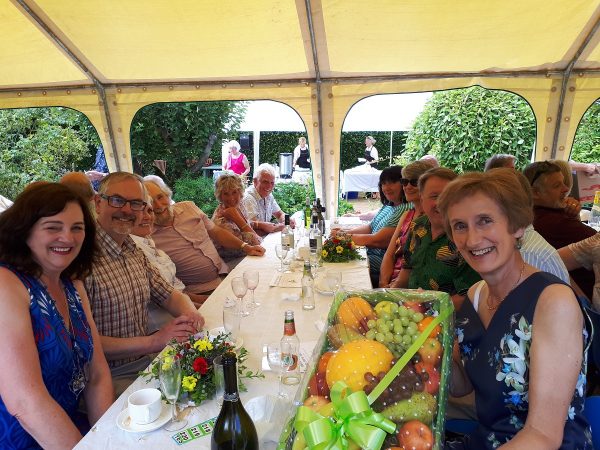 If you would like an invite to circulate to your friends then please download the one below:
We'd love to know if you can join us so don't forget to email malton.lions@btinternet.com so that we can add you to our list of attendees. Alternatively, please post a cheque to Malton, Norton and District Lions Club, c/o 'The Cobblers', Town Green Lane, Settrington, Malton, YO17 8NR