Thank you for your support!
On Saturday 2nd April 2022 we held our Horse Racing Night at Malton School and thanks to your amazing support it was a HUGE success. In fact, the money is still coming in. We believe that we have raised over £6000, but will let you know as soon as we know!
The proceeds of the Adrian Keatley Irish Guineas Classic race will be dedicated to Ryedale Special Families, whilst the remainder will be used by Malton and Norton Lions to support local people in need.
Despite a wave of Covid affecting turnout quite significantly, with both Lion members and guests testing positive prior to the night, the event was still remarkably well attended. Special thanks must go to Lion Nick Simpson and Lion Brian Abbott for their efforts in planning the night, and for arranging so many generous sponsors. Nick's wife Sandra, and Brian's assistant Gill also deserve a mention as they both made a massive contribution to the event planning, organisation, and delivery. 
We had some great support from the following organisations too, so many thanks to them also.
---
We also held a silent auction for two items very generously donated by:
Brian Ellison  who offered a Racing Club Entry valued at £250
Mick and David Easterby  who kindly donated a Morning Gallops with a Classic winner Trainer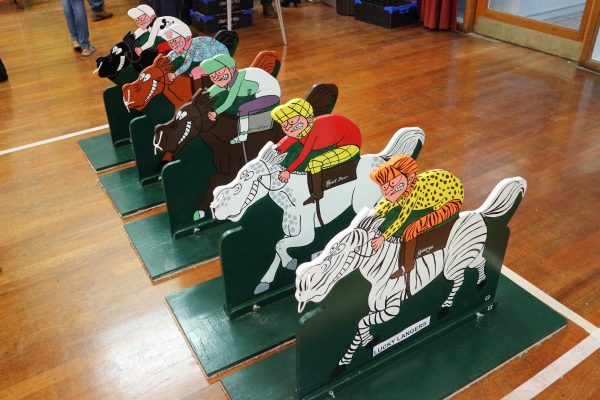 Thank you to the following businesses for their very generous sponsorship:
1st Race – Jewson Sprint
2nd Race – Baker, McVeigh & Abbott flapper
3rd Race – Tim Easterby St Leger Classic
4th Race – Declan Carroll Langton Legend
5th Race – David O'Meara Lord Glitters
6th Race – Richard Fahey & Robin O'Ryan
7th Race – Harrison Hire Handicap
8th Race – Adrian Keatley Irish Guineas Classic
Trackside Horse Welfare – Boehringer Ingelheim