A warm welcome from the Lions
We are proud to have served Malton, Norton and District since 1963. Lions meet the needs of local communities around the world. Our 1.4 million members in 46,000 clubs who perform community service in over 200 countries and geographic areas are different in many ways, but share a core belief
COMMUNITY IS WHAT WE MAKE IT
The 54th President of Malton, Norton and District Lions Club is Ian Dewhurst who comes to the role for a second time having been President in 2008/9. A Lancastrian (for which we will forgive him!) Ian and wife Louise moved to the Malton area in 1994. He works in Mammalian Toxicology at the Chemicals Regulation Directorate of the HSE in York performing safety assessments for chemicals, and is a regular traveller into Europe and beyond.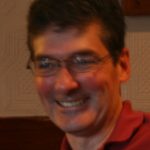 Ian and his wife Louise are avid pub quiz participants and have formed for many years one half of the Malton Lions all conquering quiz team when Lions Clubs in North Yorkshire compete for the Zone Quiz Cup – which we have won for many of the last ten years! Ian has been a member of Lions for 13 years during which time he has been Club Secretary and worked on many of the fund raising projects for which we are well known in the area.
Lion Ian has a full programme of activities planned for the year ahead to help us raise funds for good causes close to home and further afield. If you would like to join us you are most welcome – just ask any Lion. WE SERVE.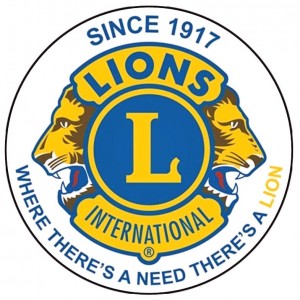 People become Lions for many and varied reasons. For some it is the wish to put something back in to their community, for others it's the desire to make a difference. Whatever your motivation for wanting to join Lions we would love to hear from you. There is no minimum time commitment required from members, but we all try our best to work our commitment to Lions around the demands of our family and work lives.
The events we run are many and varied. Our key fund raisers are the annual golf event at Sandburn and our Santa's Sleigh which tours Malton, Norton and the surrounding villages during December. In addition our summer lunch has traditionally raised money for a nominated charity – for the last two years this has been the Yorkshire Air Ambulance.
We deliver Fish and Chips at a subsidised price to people with serious mobility issues between October and April each year. We take Ryedale Special Families on the North Yorkshire Moors Railway in October, travelling to Whitby and providing picnic boxes, ice cream and entertainment in our private carriage during the journey. We take up to 200 senior citizens by coach each year to The Milton Rooms where we feed them and entertain them with bingo and music hall style entertainment. And we consider individual requests for assistance based on their merits – our resources are limited so we can only support some of those who are referred to us.
But it isn't always about giving. When Malton and Norton was hit by severe floods in 2000 we received donations from Lions Clubs around the UK and from Lions Internationally – the money going in to the appeal fund managed by the two towns to benefit those worst affected.
We meet at The Yard, 11 Market Place, Malton, YO17 7LP on the 4th Thursday of every month except June and December. The Yard is a popular traditional pub in Malton with modern twists, that serves a good choice of home-made British dishes.

Click here to track our progress