A warm welcome from the Lions
We are proud to have served Malton, Norton and District since 1963. Lions meet the needs of local communities around the world. Our 1.4 million members in 46,000 clubs who perform community service in over 200 countries and geographic areas are different in many ways, but share a core belief
COMMUNITY IS WHAT WE MAKE IT

Our 53rd President is the Managing Director of Settrington based Ryetec, Mark "Harry" Harrison. President Mark is very much a local having lived in the Ryedale area all his life. His father John was President in 1984-85 and Mark has been an active supporter of Lions for many years before he became a member – most notably as a driver of Santa's Sleigh when he was renowned for squeezing the sleigh down the narrowest of streets – often in reverse!
And when Mark joined Lions over 10 years ago he took hold of the organisation of the Sleigh and has been the key to its continuing success implementing many new ideas to ensure as many people as possible get to see Santa before Christmas.
They often say "If you want something doing ask a busy person" – that'll be "Harry" then!
President Mark's message for 2015-16 is simple.
Lions International and Malton, Norton & District Lions Club are no mysterious private club, just one of the biggest service organisations in the world. Our community is lucky to have such an active club in their midst providing help, support and care for all sectors of the community from the very youngest to the very oldest.

Our members are all volunteers who provide support to play groups, youth organisations, individuals & families, the elderly and those who have fallen through the welfare net. Lions can provide help and support and when required cold hard cash and all of these things can be provided very quickly to a deserving cause. We work with various social and welfare organisations locally and utilise their specialist skills to help us in our decision making.

And of course we help Santa visit as many kids as possible during the lead up to Christmas with our now well-known and much anticipated Sleigh which helps us raise the funds we require to distribute in the next 12 months.

I look forward to the next year as President of Lions and hope to raise the clubs profile locally, and tell more people about what we do and why we do it. No doubt I will bump into a lot of Ryedale folk during the year in my official capacity, and hope they will realise we are all ordinary folk who are prepared to spend a little bit of our own time to help others and also try to have a bit of fun in the process. Anyone who feels they might like to join us then just get in touch through our website by clicking here or like us on Facebook to see what we're up to!

Lion President Mark

June 2015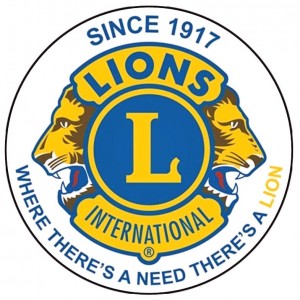 People become Lions for many and varied reasons. For some it is the wish to put something back in to their community, for others it's the desire to make a difference. Whatever your motivation for wanting to join Lions we would love to hear from you. There is no minimum time commitment required from members, but we all try our best to work our commitment to Lions around the demands of our family and work lives.
The events we run are many and varied. Our key fund raisers are the annual golf event at Sandburn and our Santa's Sleigh which tours Malton, Norton and the surrounding villages during December. In addition our summer lunch has traditionally raised money for a nominated charity – for the last two years this has been the Yorkshire Air Ambulance.
We deliver Fish and Chips at a subsidised price to people with serious mobility issues between October and April each year. We take Ryedale Special Families on the North Yorkshire Moors Railway in October, travelling to Whitby and providing picnic boxes, ice cream and entertainment in our private carriage during the journey. We take up to 200 senior citizens by coach each year to The Milton Rooms where we feed them and entertain them with bingo and music hall style entertainment. And we consider individual requests for assistance based on their merits – our resources are limited so we can only support some of those who are referred to us.
But it isn't always about giving. When Malton and Norton was hit by severe floods in 2000 we received donations from Lions Clubs around the UK and from Lions Internationally – the money going in to the appeal fund managed by the two towns to benefit those worst affected.
We meet at The Yard, 11 Market Place, Malton, YO17 7LP on the 4th Thursday of every month except June and December. The Yard is a popular traditional pub in Malton with modern twists, that serves a good choice of home-made British dishes.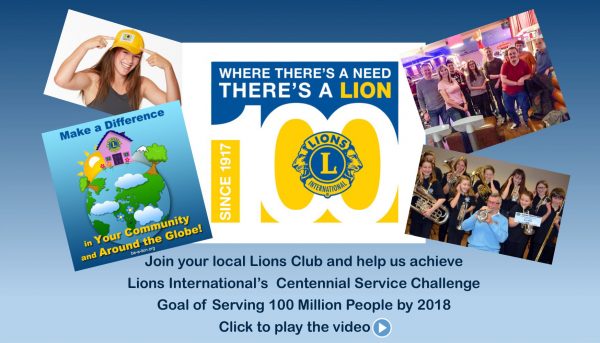 Click here to track our progress