During the current Covid-19 pandemic, Malton and Norton Lions have been fundraising to help Ryedale Foodbank keep the population of Ryedale from going hungry. Many people who have never before needed to use a foodbank suddenly found themselves with little or no income. The demand for their services has never been greater.
As our usual fundraising events have been cancelled, the Lions used our online fundraising platform to ask local people to help if they could. The response has been astounding. Thanks to the generosity of the Ryedale population, we are delighted to have been able to donate a total of £6,850 to date to the charity. There have been some spectacularly generous donations, which really demonstrates the compassion of people in our area.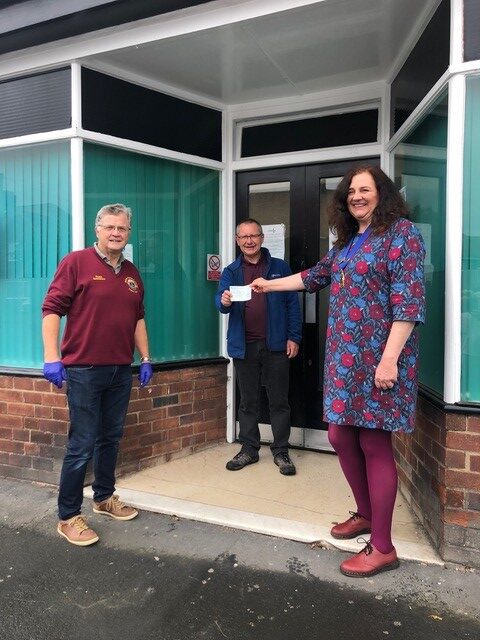 On 15th July, our new President, Di Keal and Treasurer Russ Grimshaw handed over a further cheque to Rev Malcolm Dyer who is the interim Foodbank Manager, and Elim Church Minister. Throughout the pandemic, Malton and Norton Lions have regularly passed cheques over to the organisation.